Tourism earnings top $ 1.3 b mark in first eight months  – By Charumini de Silva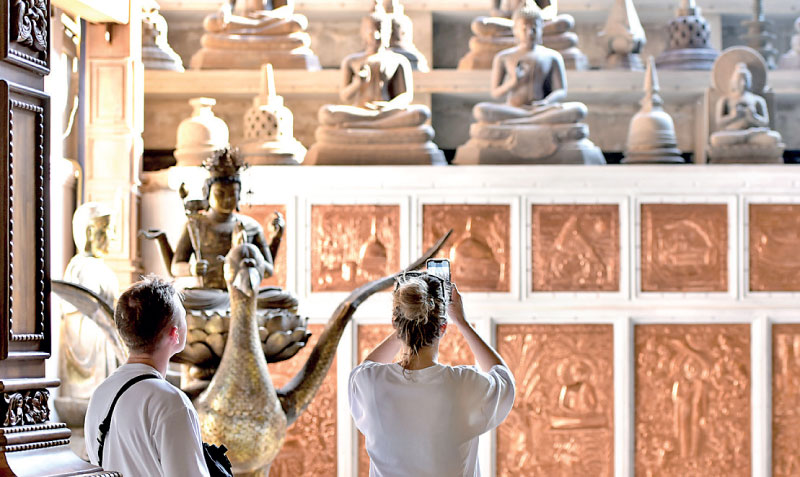 Source : ft
Sri Lanka's tourism earnings surpassed over $ 1.3 billion in the first eight months of 2023, in tandem with over 930,000 visitors Sri Lanka welcomed from January to date.
Tourism earnings in the first eight months of 2023 were over $ 1.3 billion, reflecting a 56.7% increase from the corresponding period of last year, whilst August earnings stood at $ 210.5 million, the latest Central Bank data released showed.
In a month-to-month comparison, August earnings experienced a 3.88% decrease compared to July, primarily due to August falling short of its monthly arrivals target, whereas July exceeded its projected figures. This makes the $ 219 million generated in July the highest monthly earnings achieved in 2023 thus far.
Despite facing a series of challenges stemming from the Easter Sunday attacks in 2019, the industry has not only weathered these storms but emerged stronger. 
The resurgence is further underscored by the surge in arrivals, which totalled an impressive 904,318 in the first eight months of 2023, a stark contrast to the crisis-ridden 37,760 seen in 2022. However, when compared to the benchmark year of 2018, the industry still faces a 43% deficit.
Analysts attribute the upward trend as welcomed news for a tourism industry that grappled with a series of challenges for the past three years.
With cautious optimism, Sri Lanka Tourism is now enhancing its efforts to further stimulate the sector, aiming to reclaim pre-crisis levels of activity in the coming years. 
Anticipation runs high for the winter season, as the tourism sector sets its sights on welcoming 1.55 million visitors and over $ 3 billion in income by year-end, marking a significant milestone in the industry's path to recovery.