Jackson; a dictionary too heavy to carry! – EDITORIAL
Source : dailymirror
The passing away of artiste Jackson Anthony (65) not only leaves a  void for such a character in the film industry, it also makes us delve  into his life and times to study areas about this giant of a man we  might not have fully understood.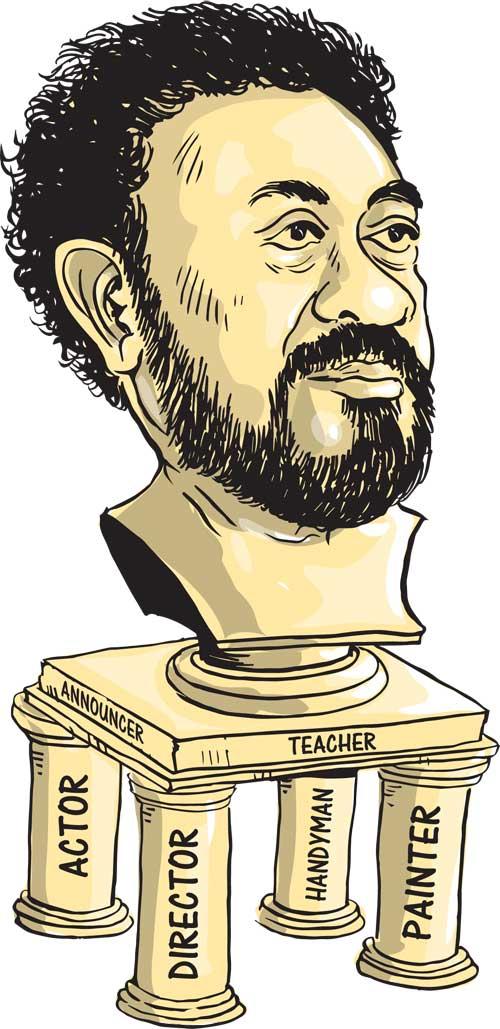 Thursday (October 12) morning's show on Sirasa television titled 'Jeevithayata Idadenna' was  dedicated to him and even the special invitees to the panel  discussion -Jayantha Chandrasiri, Kamal Addararachchi, Sriantha Mendis  and Anoja Weerasinghe -underscored the fact that the late film icon was  larger than life and very few would have really absorbed his character,  his contributions to the cinema and his involvement in the entertainment  industry. Chandrasiri underscored the fact that Jackson belonged in  another league in comparison to other actors in his generation and added  that he could be termed as one of the best actors in South Asian  cinema. Many who spoke at this morning show compared him with maestros  like Martin Wickremesinghe and Khemadasa; generating the thought that  there is huge scope to do more research on this personality.   
The beauty in cinema is that even after the demise of an  artiste his work in films will live on. On Thursday, his remains were  laid to rest in Ragama. His memories will remain etched in the hearts of  cinema lovers till we hear of a male actor- good enough- who'll surface  and carry his legacy forward. His two sons -Sajitha and Akila- are  already established actors, but there is a saying in Sinhalese that  there is no chance for small trees to grow under big trees. Jackson was  that big tree. With all respect to his two sons' achievements in cinema,  Jackson was a towering figure and replacing him is 'unthinkable'.   
Even his death is associated with the cinema because on  that sad day- July 2, 2022- he was returning after film shooting when he  met with an accident. He breathed his last on October 9.   
Despite all his achievements in cinema he kept going with  the same burning desire for productions. This desire to continue his  association with cinema was probably because of his love for people. It  was revealed at Thursday's morning show that Jackson had cultivated  qualities like love, compassion, affection and most importantly the  quality that makes one feel happy when others do well; which Buddhists  call Muditha. As much as he had a history in arts, he also  had a history running deep when it came to social connections with  people. There had been quite a few occasions when he had told his  colleagues in the cinema during awards presentations that someone else  short-listed for the same award should have won. He could not hide his  love for people and had a genuine interest in their well-being.   
He was an actor, director, painter, teacher announcer and  handyman; especially when the industry or the crew in a film encountered  a problem. He probably saw the solution before others when tackling a  problem related to cinema because he had a relaxed attitude to life and  remained a simple man. When individuals started attacking him on social  or mainstream media late in his life, he would tell his close associates,  "My skin is hard because I have come through the mill and nothing can  put me down. Let them attack me".   
Much of his talked about films Aba, Paradeesiya, Address Nehe, and Juliet's Role and tele series like Kadulla, Akala Sandya and Pitagamkarayo dotted his Acting career. He was bestowed with the Best Actor's award on six occasions.   
Jackson was well-educated and obtained degrees in Sinhala  and mass media from local universities. Unlike his colleagues, he was  never known to have done an official study of acting or cinema. But his  colleagues in the industry point out that Jackson had 'something' that  they didn't pick up under the label of professional studies in acting.  As Anoja Weerasinghe pointed out "He was too heavy for Sri Lankans who  were following him".   
Finally, the curtains have fallen softly on him. Go well  Jackson; the cinema will have to learn to go without you, even if it's  hard as losing  a parent.